All our academic staff are well-qualified to teach French as a Foreign Language and are much liked by their students. As a result the French Institute is a centre of excellence for French language teaching.
Our teachers have advanced French language teaching qualifications and many have Masters degrees in teaching and language-related subjects. From this you have a guarantee that your French teacher is a very good teacher!
---
Thierry Mourey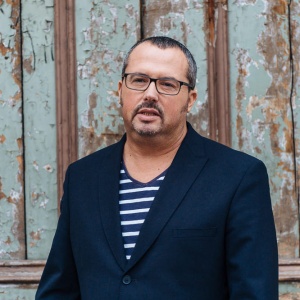 Journey : I love traveling. One day, a long time ago, I felt the sudden urge to go somewhere new. I got the idea from Jules Verne's book "Five weeks in a balloon". I decided to anchor my own balloon to one of Paris Notre Dame's gargoyles, and waited for a rooster, indeed our National Animal symbol, to cut off the rope holding back the basket. Eventually here I am, flying, carried away by the winds, a strong West Wind that day, heading for China...until, while flying over the Ural Mountains, a sudden change in the winds direction, South Wind blowing, panic aboard, off towards the Arctic...Then, a miracle, while flying over a land of forests, sudden turbulences got me cought up Oleviste church's tower. I am still up there, waiting, like the Little Prince's author, for someone to fix my balloon...
Hobbies : As you might have noticed, I love travels and literature...telling stories as well.
As I often say :  "Straight ahead, you can't go this far."
What students say : "With Thierry, impossible to get bored".
---
Tiina Veikat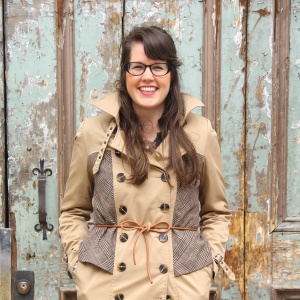 Journey : After studying literature, more specifically in Roman languages (French language and culture), Comparative literature (Universities of Tallinn, Tours and Montpellier) and then studying diplomacy and international relations, I also extended my knowledge of History and History of Arts (I am also working as a guide in Tallinn Art museums and in the old town). I see myself as an optimistic, enthusiastic person with a great sense of humour.
Hobbies : I am passionate about foreign languages, mediterranean culture (Art, literature, history), and I am a good wine and Macarons lover. You will often see me at the theatre, the opera or on a badminton court !
As I often say :  "In my lessons, we rock it !"
What students say : "always smiling, ready to help and encouraging, she shares her passions with us".
---
Géraldine Casanova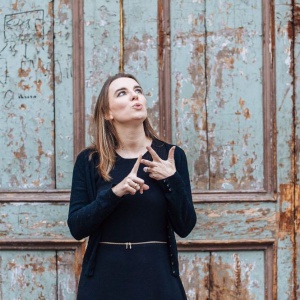 Journey : I hold a Masters' Degree in Modern literature from the Sorbonne (Paris), a Bachelor's degree from the Guildhall School of Music and Drama (London), a Master's degree from Eesti Muusika -Ja teatriakadeemia, (Tallinn), and am currently working on a PhD at the Eesti Muusika – ja teatriakadeemia as well as the DAEFLE. I work as an Opera singer all over Europe, an artist and a musicology teacher for the Saint Denis music festival. I am also a Singing teacher with a specialty in French repertoire and melody (Eesti Muusika – ja teatriakadeemia).
Hobbies : classical music, opera, jazz, french songs, Art and paintings, literature and theatre.
As I often say :  "Patience and length of time do more than force or rage". "A bird in the hand is worth two in the bush".
What students say : "Smiling and always available for us, a teacher with great listening skills."
---
Maud Lomel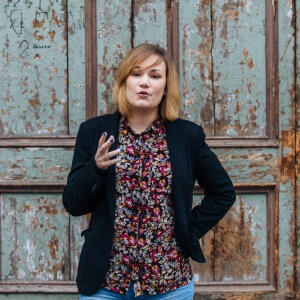 Journey : I come from Central France. In 2012-2013, I got my Master's degree in French as a foreign language in Tours, then traveled to Russia and India. Now here I am ! I have been living in Estonia for 3 years, awesome country by the way !
Hobbies : I like the cold and snow but I hate skiing !  I enjoy eating little delicacies, reading and meeting new people.
As I often say :  " Talk to me, I don't bite !"
What students say : "Inspiring, passionate, with great teaching skills".
---
Gilbert Mandzolo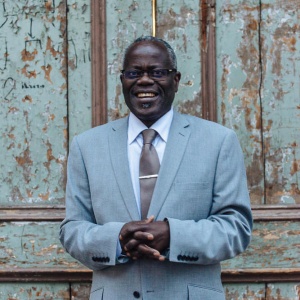 Journey : coming from a french-speaking country, no wonder I am so attached to francophone culture, which encompasses so much diversity in various aspects. Teaching French, which is a common ground shared by francophone countries, is a great pleasure to me.
Hobbies : As a leisure I love to play badminton.
As I often say :  what I would always say and especially to my students : "when there is a will there is a way", because this applies also to learning a language. You set yourself objectives. You put all your efforts into it. You show patience, consistency and courage. Then you end up making your own the hidden mysteries of this language.
What students say : "Mindful, encouraging and warm-hearted, consistent and committed, an open-minded person with a positive attitude towards life, an inspiring and caring teacher."
---
Elodie Billaud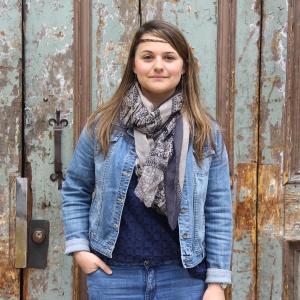 Journey : my name is Elodie and I come from a Land of Fire (Auvergne), a French region famous for its volcanoes.  Some months ago I got dropped off in Tallinn, with my Master's degree in Didactics and Cultures in my pocket. From the Massif Central to the Tatra Mountains, traveling through the Alps, I made my way down to Catalonia, before the big jump over the Atlantic and eventually reaching the Rocky Mountains.  I brought back from this journey memorable moments, pictures of fantastic landscapes and unforgettable faces.
Hobbies : Alike volcanoes, I tend to be restless ! I really need to be active and to laugh but beware, you'd better behave during my lessons because I have got my Judo Black belt ! Also I enjoy hiking. As I love travels and landscapes, during lessons I often take my students to a nice little French place.
As I often say :  "I love life !"
What students say : "a warm-hearted teacher with a sparkling personality. Always a pleasure to attend her lessons."
---
Viktoria Kondranina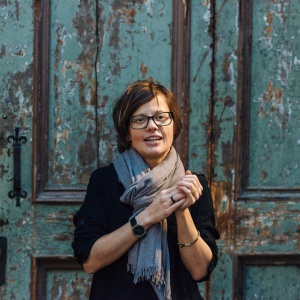 Journey : I have always been interested, passionate about foreign languages and impressed by people who speak them with fascinating ease. I believe that's what brought me to discover French language, its world and its culture. The passion is still here and I wish to pass it on to others. Besides teaching the language itself, I always try to bring a little something extra to my lessons. And as I have lived abroad, including in French-speaking countries, it's easy for me to talk about daily life and various related topics. I am wearing two hats as I also hold a Degree in diplomacy and international affairs, which adds up a little practical note to my lessons.
Hobbies : I like traveling and discovering world cultures, not to forget sports.
As I often say :  Like everyone I've got my flaws. I am impatient...impatient for my students to learn French and in the best way there is ! Welcome to the French Institute of Estonia !
What students say : "A very enthusiastic teacher, a pleasure to attend her lessons !"
---

Tiina Alep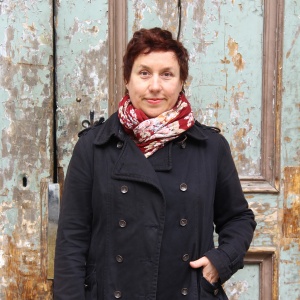 Journey : I started my carrier as a teacher in the nineties, at Tallinn School of Diplomacy: teaching French to future diplomats in this young country, was a challenge at the time. I hold a Master's degree in roman languages from Tartu University and did several interships in France. I also worked in the multicultural and international environment of the european institutions.
Hobbies : I like discovering, learning and creating through play!
As I often say :
"
We are going to create a new reality
…fantastical, applying only during our French classes!"
---
Véronique Manchon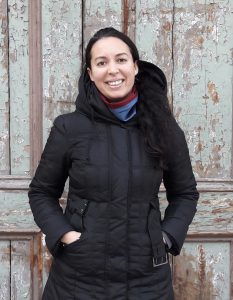 Journey : I originally got a Master's degree in Biology, and worked for some time as a hydrobiologist. Then I traveled a lot. I lived in Australia for over 2 years, discovering this beautiful country while working. Then I explored the Vanuatu and Solomon islands and Asia. I discovered teaching FLE while in Nepal in 2012. A successful 1 year-experience that led me to take the DAEFLE exam back in France. While studying I worked as a teacher for Acadomia during 2 years. I finally got my DAEFLE and joined the French Alliance in Örebro, Sweden, where I stayed until June and then joined Tallinn French Institute.
Hobbies : I like traveling, foreign languages (I can speak English and Italian), philosophy, science, cooking (and discover world cuisine !), writing haikus, doing yoga and spend time with my friends.
As I often say :  "Live your life as if everything were a miracle !"